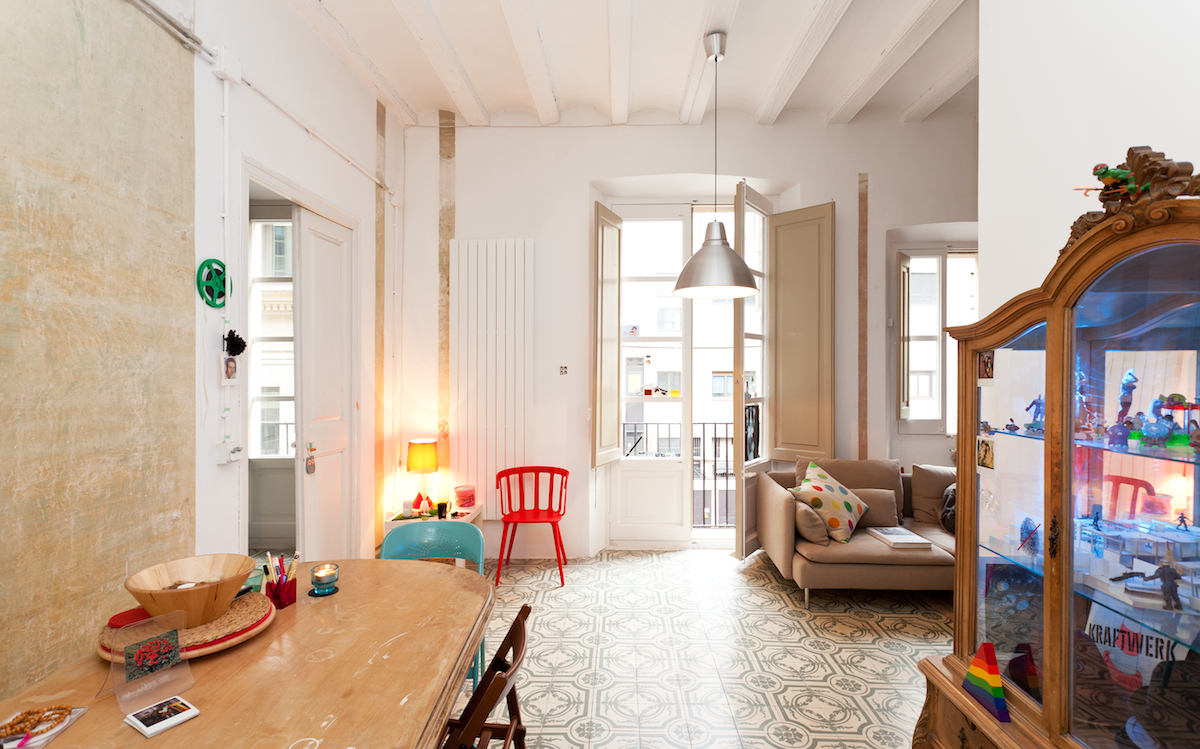 The intervention focused on research and the discovery of the original. Gothic arches are found fragments of frescoes on the walls, ceramic tiled floor, wooden beams, the cankerworm ceramic and lime mortar, materials and construction elements very representative of traditional Catalan architecture that were returned in order to preserve the identity of the building.
The houses were restored respecting the site's history, simultaneously spatial redistribution was intended to address the new ways of living and facilitate new technologies. The interior spaces are dilated and light providing a new sense of wellbeing.
This overlap of historical elements and new polycarbonate partitions, result and dynamic living spaces that reflect different eras and linking past and present. The building acts as an urban mirror in which the passage of time is reflected.