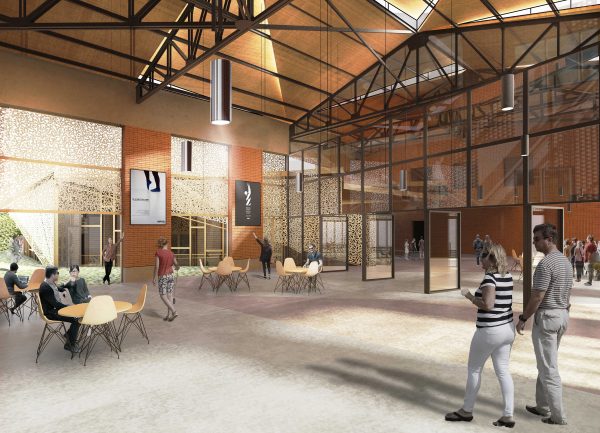 October 23, 2017
Miralles Tagliabue EMBT together with Paris based architecture studio Ilimelgo, have been announced as winners of a two-stage restricted competition for the renovation and extension of the events hall at the City of Romainville in Paris, France.
This competition organized by the Municipality of Romainville, aims to diversify the set of activities provided to its inhabitants and equip the town with a contemporary, flexible space. With an innovative spatial response to the brief and conversion of the building and its exterior surroundings into a vibrant social environment, EMBT + Ilimelgo, were chosen to helm the project.
Start of construction is planned for 2018.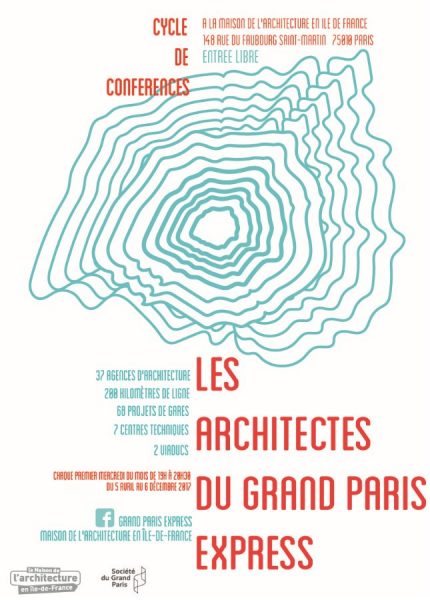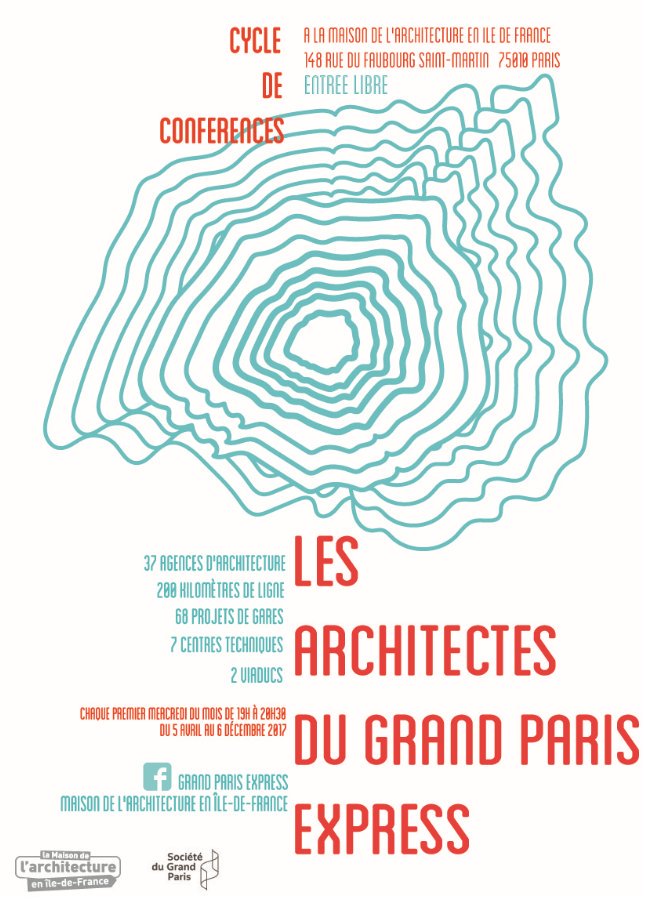 September 1, 2017
Benedetta Tagliabue will take part in the Les Architectes du Grand Paris Express lecture series, where she will present the latest updates of Clichy-Montfermeil metro station in Paris.
These conferences, organized by SociĂ©tĂ© du Grand ParĂ­s in collaboration with Maison de l'architecture (Île-de-France), will allow architects to present their work combining technical, urban and architectural issues, in an open dialogue with the public.
Further speakers include: Beckmann N'Thépé Architectes and Bordas + Peiro Architecte.
September 6, 2017 – 19h00. Free Entry.
148 rue du Faubourg Saint-Martin, 75010 Paris.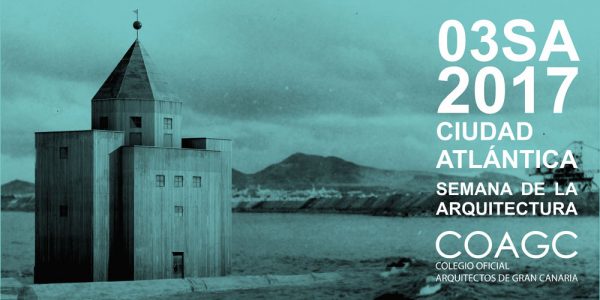 August 23, 2017
Benedetta Tagliabue has been invited to deliver the opening lecture at the architecture week of Gran Canaria entitled 'Atlantic City'.
The architecture week organized by COAGC, aims to disseminate the values of the built heritage and its urban context, the knowledge of the basic concepts employed by the professionals, combined with all kinds of activities related to architecture and urban landscape.
September 29, 2017 – 20h00
FundaciĂłn Chirino. Castillo de la Luz, Gran Canarias.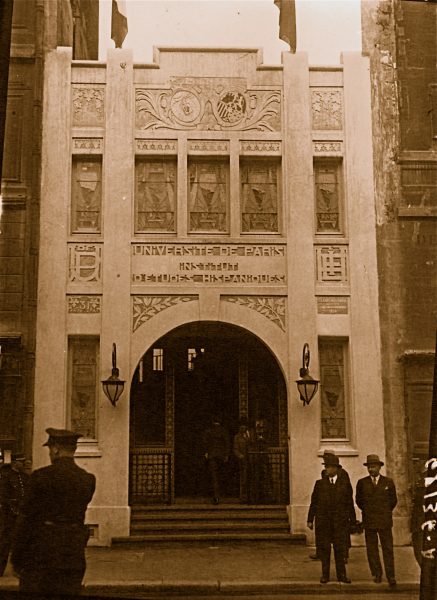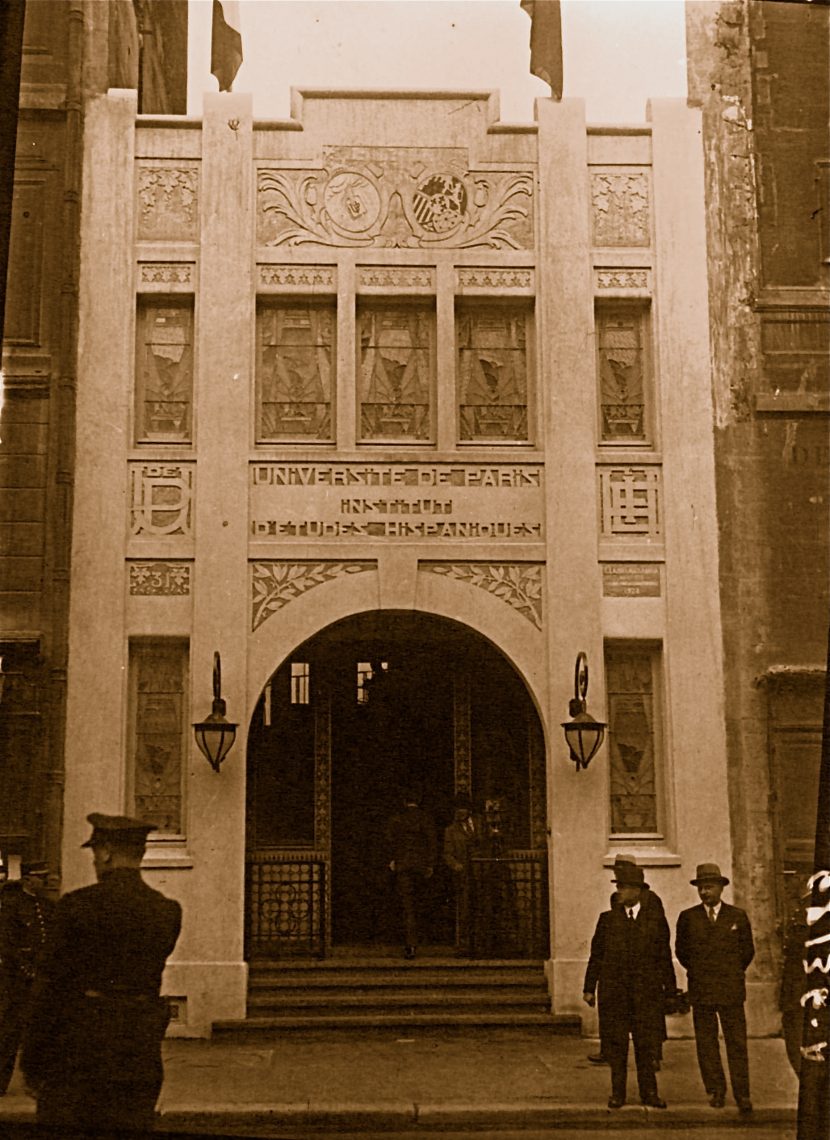 August 21, 2017
EMBT together with TDA architectes from Barcelona and Paris-based architecture studio Ilimelgo, has been selected as one of the architecture studios for the rehabilitation of the Institut d'Etudes Hispaniques – a competition organized by UniversitĂ© Paris Sorbonne.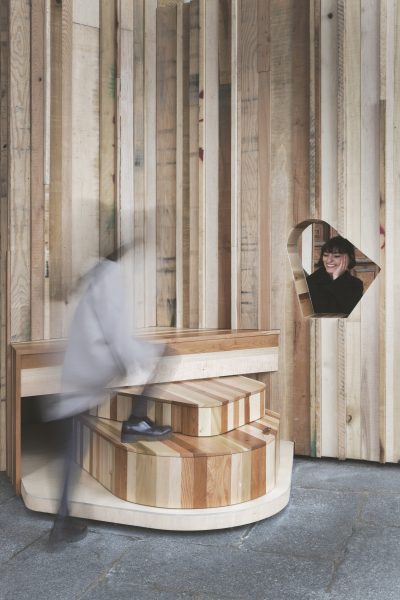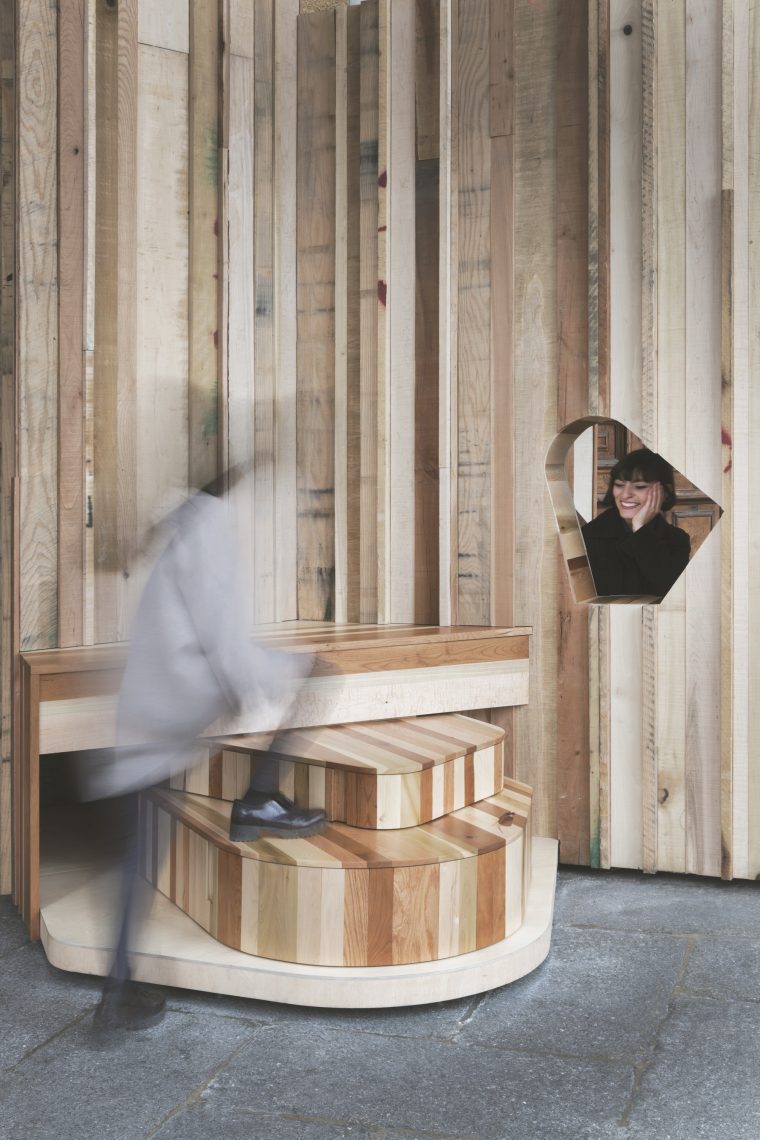 August 17, 207
The interactive installation, designed by Benedetta Tagliabue – EMBT, crafted by furniture makers Benchmark and initiated by AHEC, seeks to question the validity of the relationship between trends and wood consumption.
Originally created for Interni's exhibition at Milan Design week, Too Good to Waste takes on a new form at the Hay Festival Segovia 2017.
A project co-organized with the American Hardwood Export Council AHEC and Segovia City Hall.
Exhibition opening September 22, 2017 – 11h30.
Plaza Mayor, Segovia. Free entry – Event in Spanish.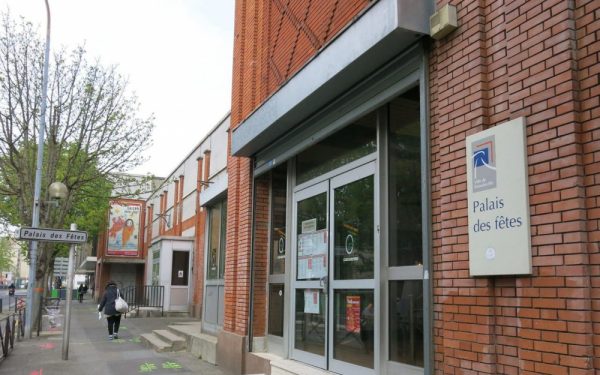 August 11, 2017
Following an international open call for participants, EMBT with Paris-based studio Ilimelgo has been shortlisted for the design of the new extension for Palais des FĂȘtes de la Ville de Romainville in Paris.
The other selected firms include: Equipage Architecture and Flint.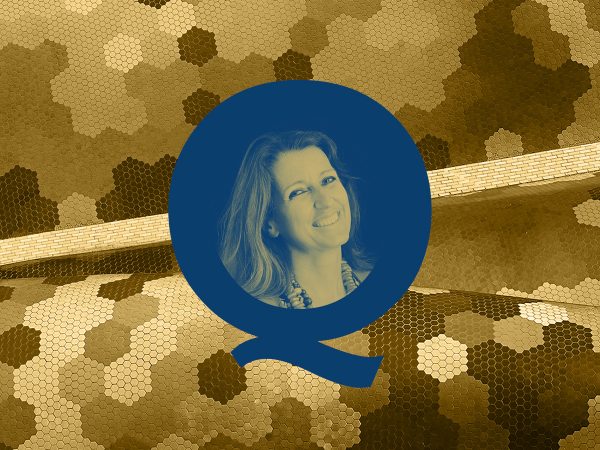 August 7, 2017
Benedetta gets more personal and close on an interview by Archinect.
How would you describe the personality of your practice?
It is a practice which aims to do an architecture that is attentive to the surroundings, to the situation and at the same time, is trying to give a little more joy to the users. We are trying to do our best to give a good implemented place which is fluid with the energies of the place. I don't know if it's easy to explain that but we try to do it everyday. It's complex to do that!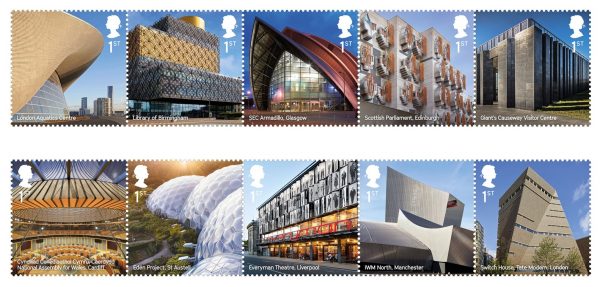 July 21, 2017
The UK's postals service company, the Royal Mail, has launched a new special stamp series celebrating 10 buildings "that represent the renaissance of contemporary architecture in the UK of recent years," including Zaha Hadid Architects' London Aquatics Center, Herzog & de Meuron's Switch House addition to the Tate Modern and the Scottish Parliament Building by Enric Miralles and Benedetta Tagliabue.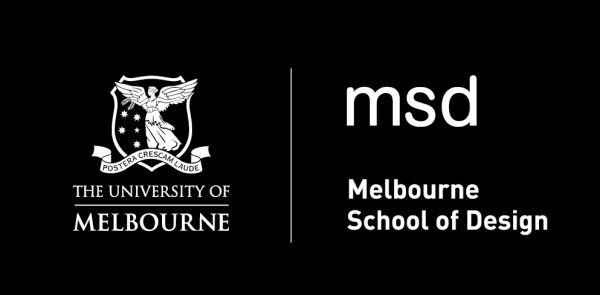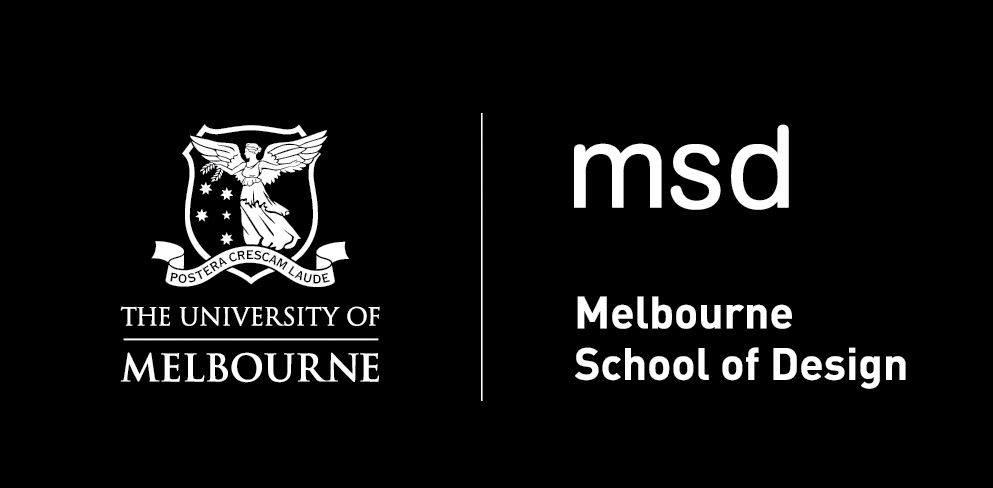 July 5, 2017
In this special MSD event Tagliabue presents her latest projects in development, such as the Naples underground central station, the Clichy-Montfermeil metro station in Paris, an office tower in Taichung Taiwan and the Zhang Daqian Museum in Neijiang China.
She will also present her most notable projects, such the Edinburgh Parliament, Santa Caterina market and Gas Natural Fenosa building in Barcelona. Her 2010 Shanghai World Expo – Spanish Pavilion was awarded with the prestigious RIBA International 'Best Building of 2011' award.