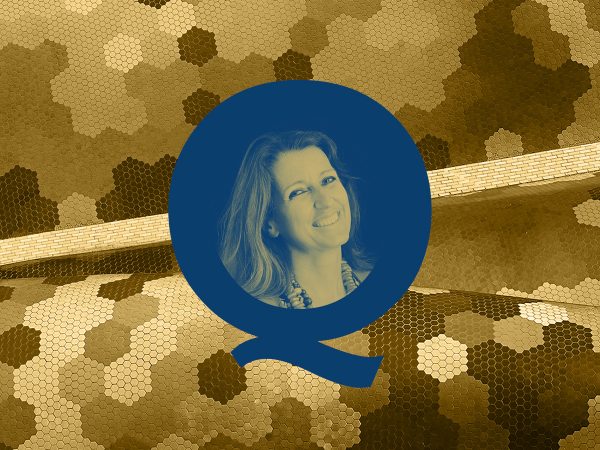 August 7, 2017
Benedetta gets more personal and close on an interview by Archinect.
How would you describe the personality of your practice?
It is a practice which aims to do an architecture that is attentive to the surroundings, to the situation and at the same time, is trying to give a little more joy to the users. We are trying to do our best to give a good implemented place which is fluid with the energies of the place. I don't know if it's easy to explain that but we try to do it everyday. It's complex to do that!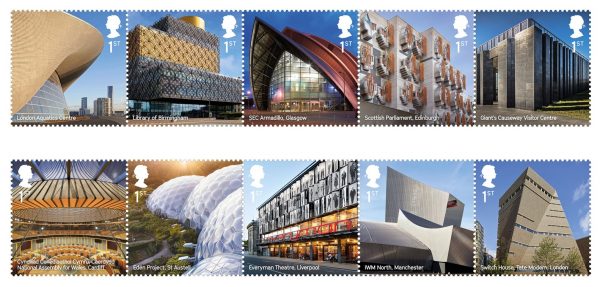 July 21, 2017
The UK's postals service company, the Royal Mail, has launched a new special stamp series celebrating 10 buildings "that represent the renaissance of contemporary architecture in the UK of recent years," including Zaha Hadid Architects' London Aquatics Center, Herzog & de Meuron's Switch House addition to the Tate Modern and the Scottish Parliament Building by Enric Miralles and Benedetta Tagliabue.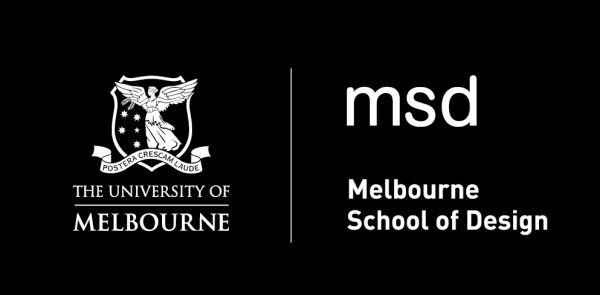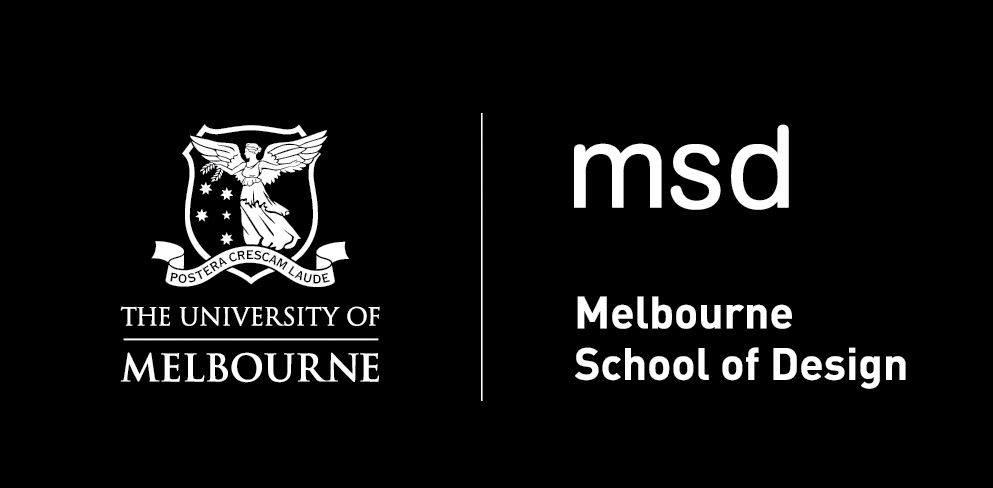 July 5, 2017
In this special MSD event Tagliabue presents her latest projects in development, such as the Naples underground central station, the Clichy-Montfermeil metro station in Paris, an office tower in Taichung Taiwan and the Zhang Daqian Museum in Neijiang China.
She will also present her most notable projects, such the Edinburgh Parliament, Santa Caterina market and Gas Natural Fenosa building in Barcelona. Her 2010 Shanghai World Expo – Spanish Pavilion was awarded with the prestigious RIBA International 'Best Building of 2011' award.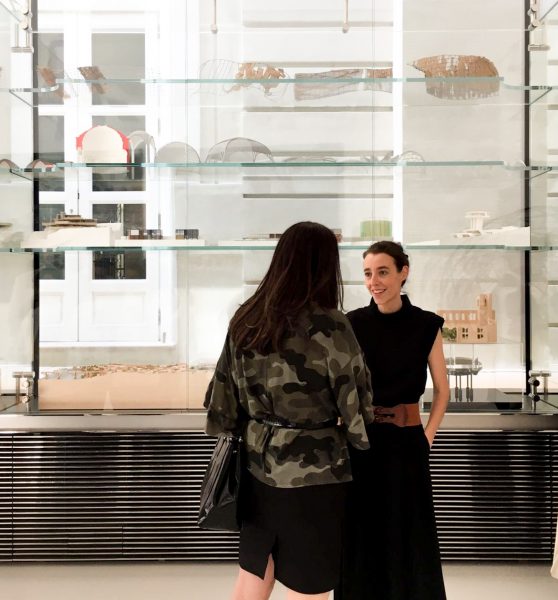 July 4, 2017
EMBT has contributed to the Norman Foster Foundation with a selection of models of the Spanish Pavilion for World Expo Shanghai 2010.
Congratulations on the opening!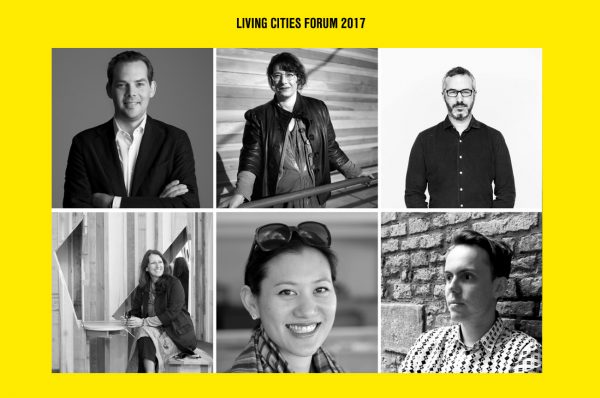 July 3, 2017
The Naomi Milgrom Foundation has announced a new initiative 'Living Cities Forum 2017' that brings together leading international architects and design thinkers to investigate the definition of liveability and attempts to illustrate the image of a truly liveable city as viewed through a design lens.
Tagliabue will participate at the forum along with influential international speakers including OMA's managing partner David Gianotten (Rotterdam), celebrated architecture critic, author and curator Mimi Zeiger (Los Angeles), and head of Arup's digital studio, digital designer, professor and urbanist Dan Hill (London).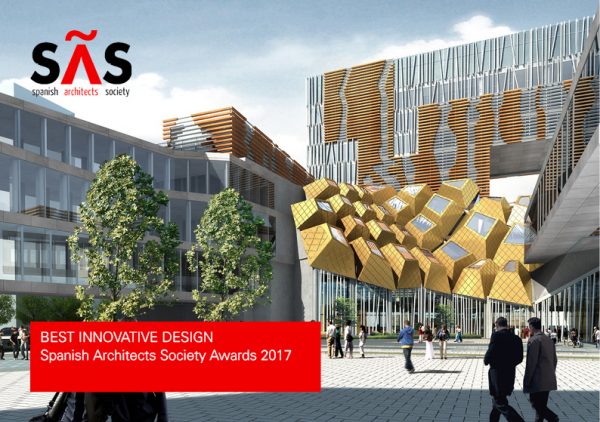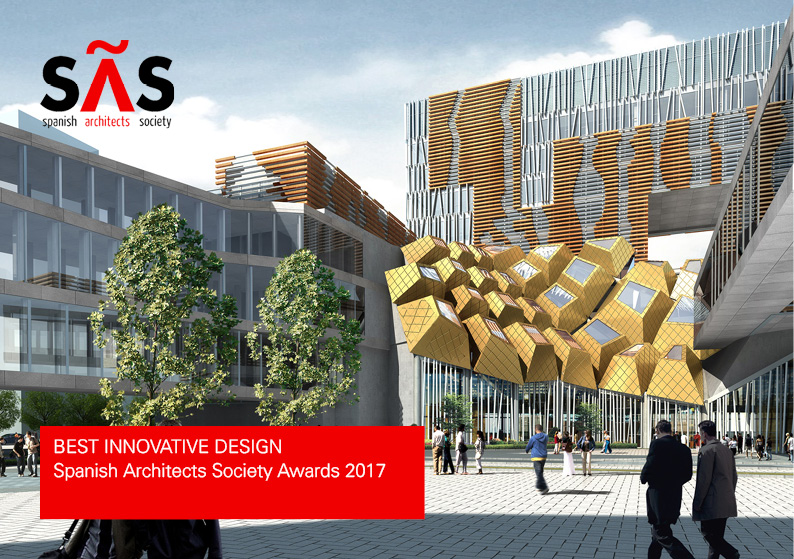 June 26, 2017
On June 22nd, 'Campus of Fudan School of Management' was awarded as the Best Innovative Design by the Spanish Architects Society of Shanghai, China.
SAS awards ceremony paid recognition to projects and practices and their contribution to the promotion of the Spanish "know how" in Architecture.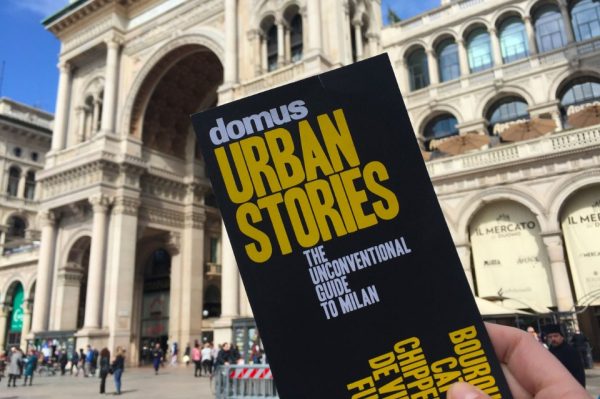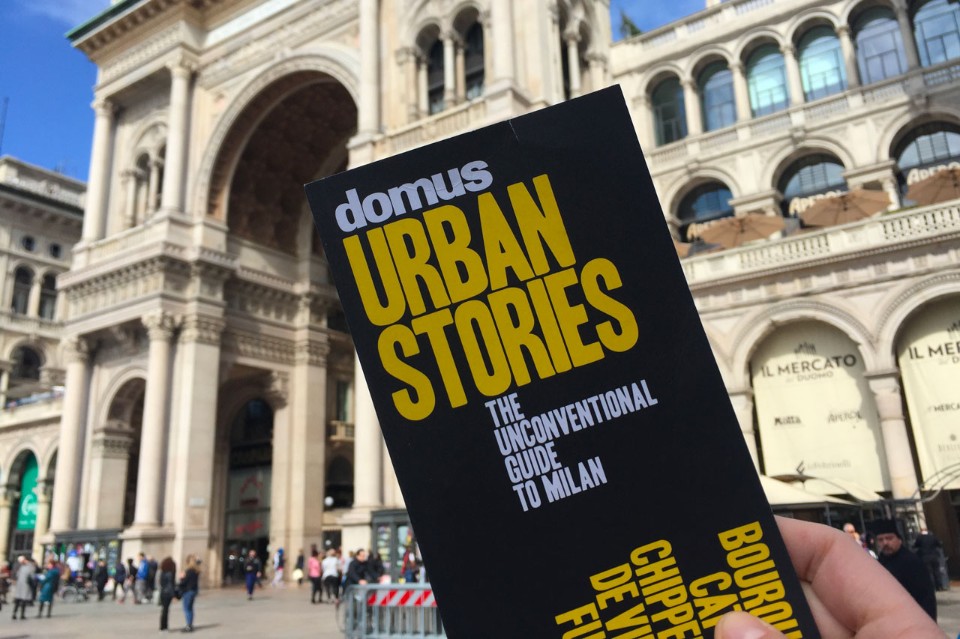 June 14, 2017
Domus Urban Stories – The Unconventional Guide to Milan, is an international guide that describes the city through a work of choral harmony that brings together the voices of fifteen representatives of the world of culture, fashion, art, design and architecture who have chosen Milan as their adoptive city, where their practices are based or where they make regular visits to for professional reasons.

June 7, 2017
Benedetta Tagliabue will participate as keynote speaker at the 2nd International Congress on Urban Landscape, to be held in Barcelona between 12 and 14 June 2017.
This second edition aims to respond to some of the essential questions formulated by cities that are committed to improving the urban environment by means of urban landscape management.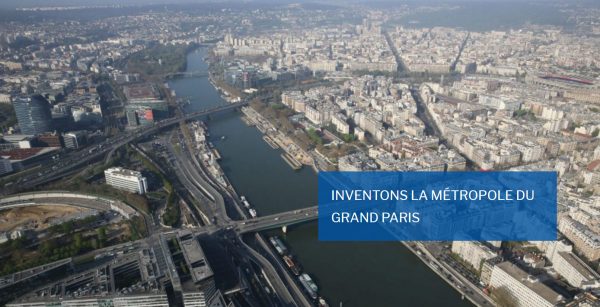 June 4, 2017
Following an international open call for participants, Miralles Tagliabue EMBT has been shortlisted in two competitions for 'Inventing the Greater Paris Metropolitan Area'.
This initiative organized by the State, the Greater Paris metropolitan area, and Société du Grand Paris is an invitation to build a metropolis together, one that is more resilient, innovative, sustainable and more united in solidarity, offering the prospect of new urban and economic environments, a reflection of the metropolitan project's quality standards and its potential for innovation.