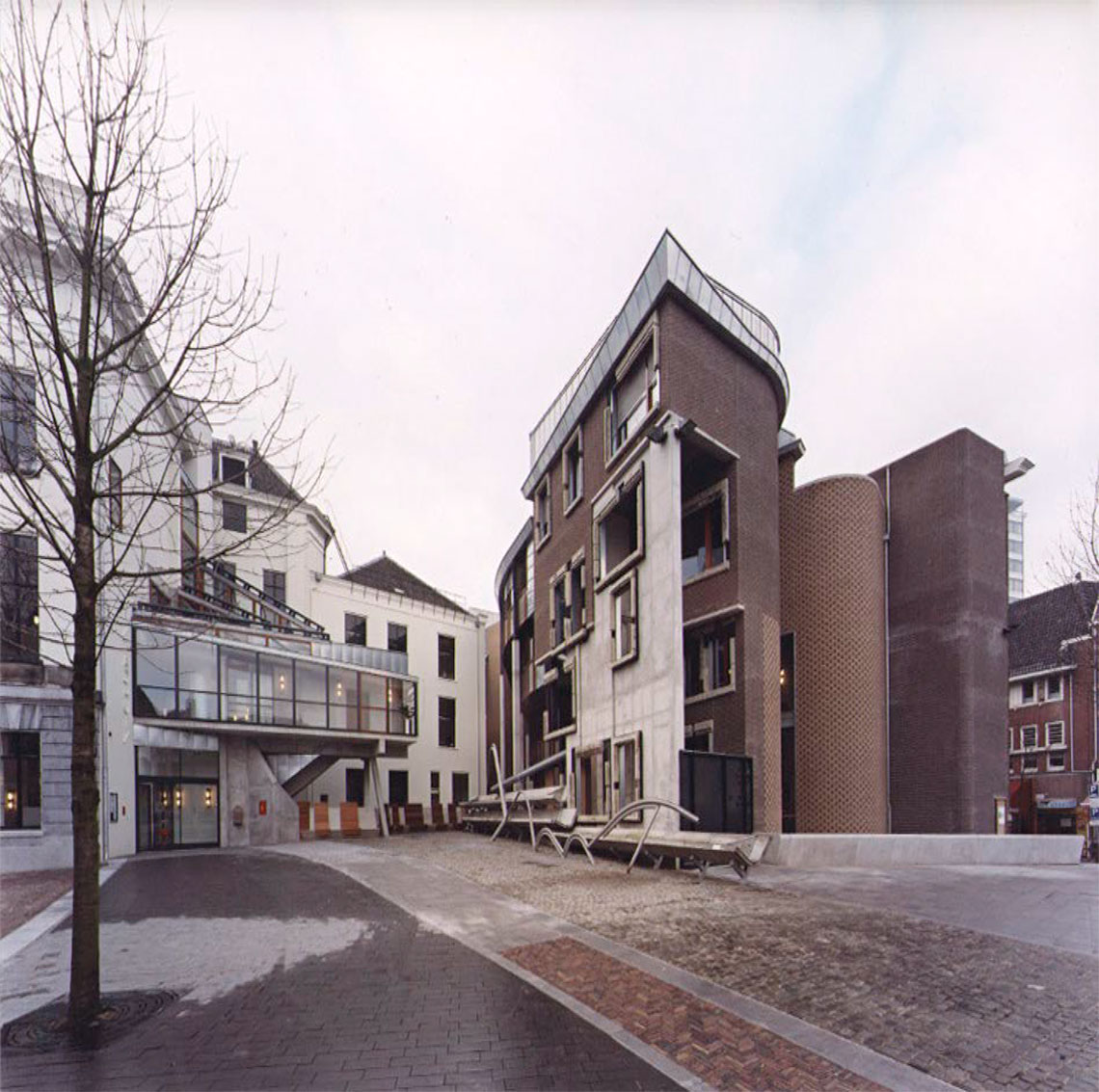 EMBT was commissioned to enlarge the Town Hall of Utrecht, which previously did not meet the needs of a larger operation and which would benefit from the technical advances necessary for an official entity.
The aim of the project involved a rediscovery of the value of interior spaces in the neoclassical building that was already standing. This was perhaps especially true of the medieval room, which had already been previously rehabilitated throughout its history.
Additionally, the idea was to return to the idea of a municipal office as a conglomerate of different city structures, which blended different styles and materials as a reflection of the diversity of building arts in the Dutch town. To bring this into being, materials like bricks and jambs and lintels of stone that came from the demolition of parts of the existing building were preserved and reassembled.
Due to the functional complexity involved, a redistribution of the activities was decided on and the ground floor became a weave of public spaces, like a covered urban network, while the first floor housed the political offices.