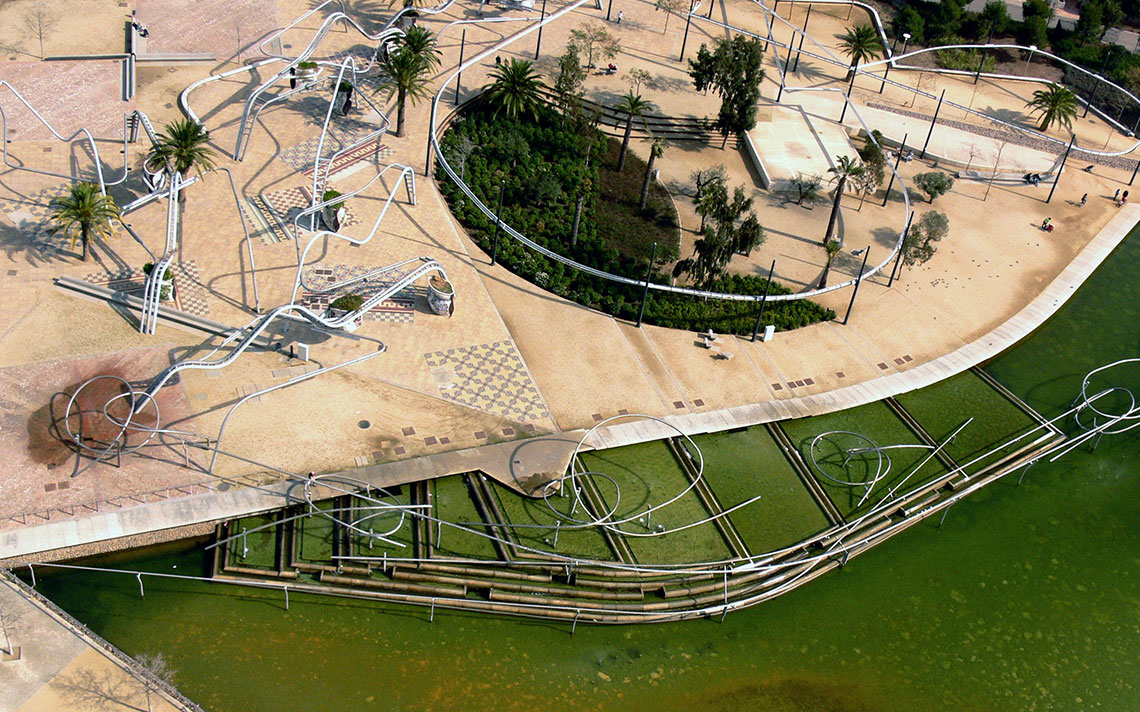 For the construction of the installations of the 2004 Forum of Cultures, Barcelona City Council recovered a series of partially abandoned industrial lots near the sea.
The urban renovation carried out on these lots was to create a new neighborhood on the shores of the Mediterranean where a variety of activities are available.
To connect Avinguda Diagonal, which crosses the whole city, with the beach, a large park was created. EMBT organized the site via a road system that extends in different directions on a tree-like pattern.
The main avenue directly connects the Avinguda Diagonal with the sea and assigned a pedestrian bridge that passes over the Ronda Litoral, a ring–road around the city.
A series of spaces come off the intersection of the roads at the points where they join the park. Here skating rinks were installed as well as sport fields anked by bicycle lanes.
Water is present in almost every part of the park whether in the guise of small ponds or as a large lake that accompanies the main avenue along its length.