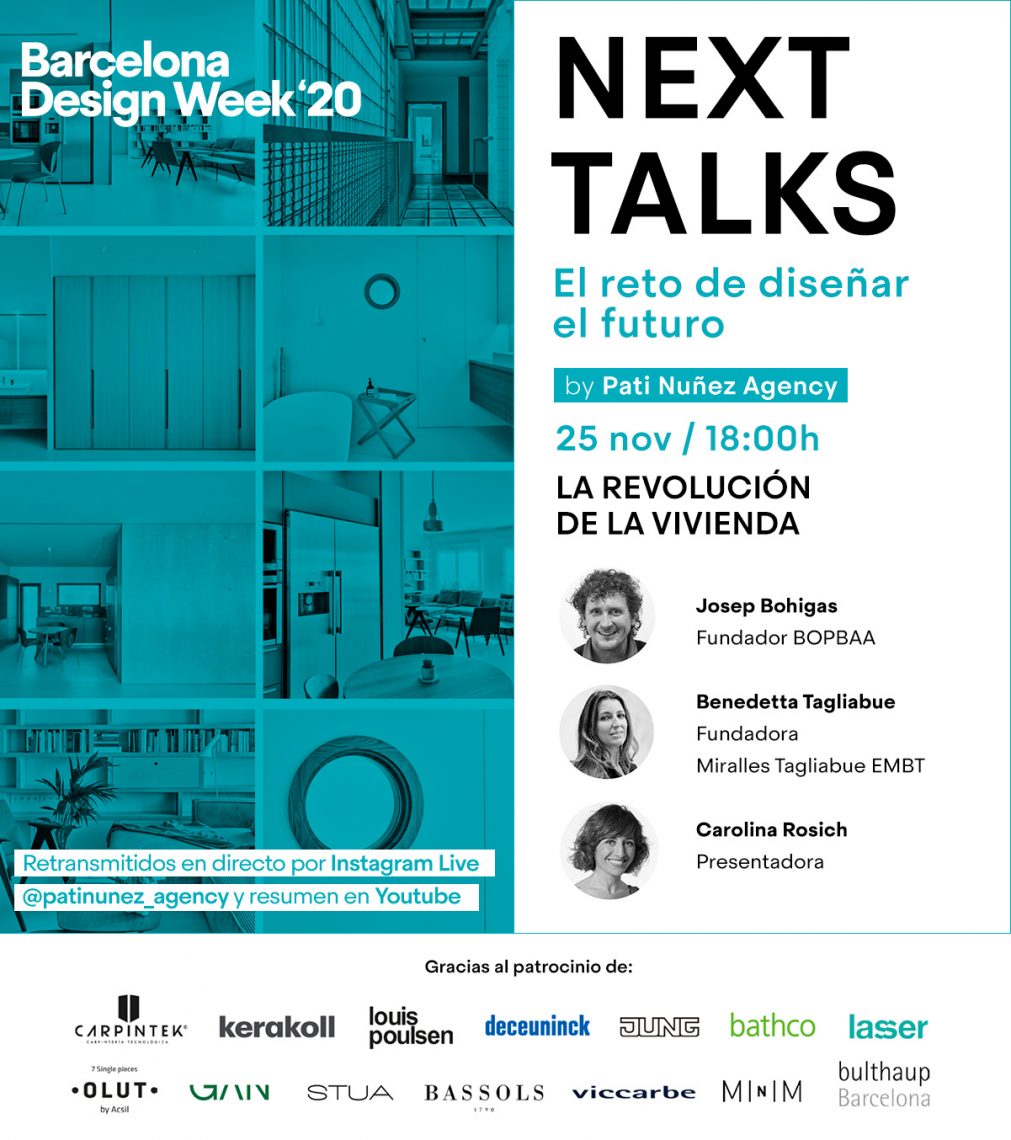 November 20, 2020
Benedetta Tagliabue, Josep Bohigas and Carolina Rosich will participate at the Barcelona Design Week 2020 debate 'NEXT TALK – The Housing Revolution' next Wednesday 25th of November 2020 at 18h00.
The debates "NEXT TALKS: The challenge of designing the future" reflects on the role of design today with some of the most innovative architects and interior designers of the moment. The journalist Carolina Rosich will be the presenter.
Register to participate HERE.