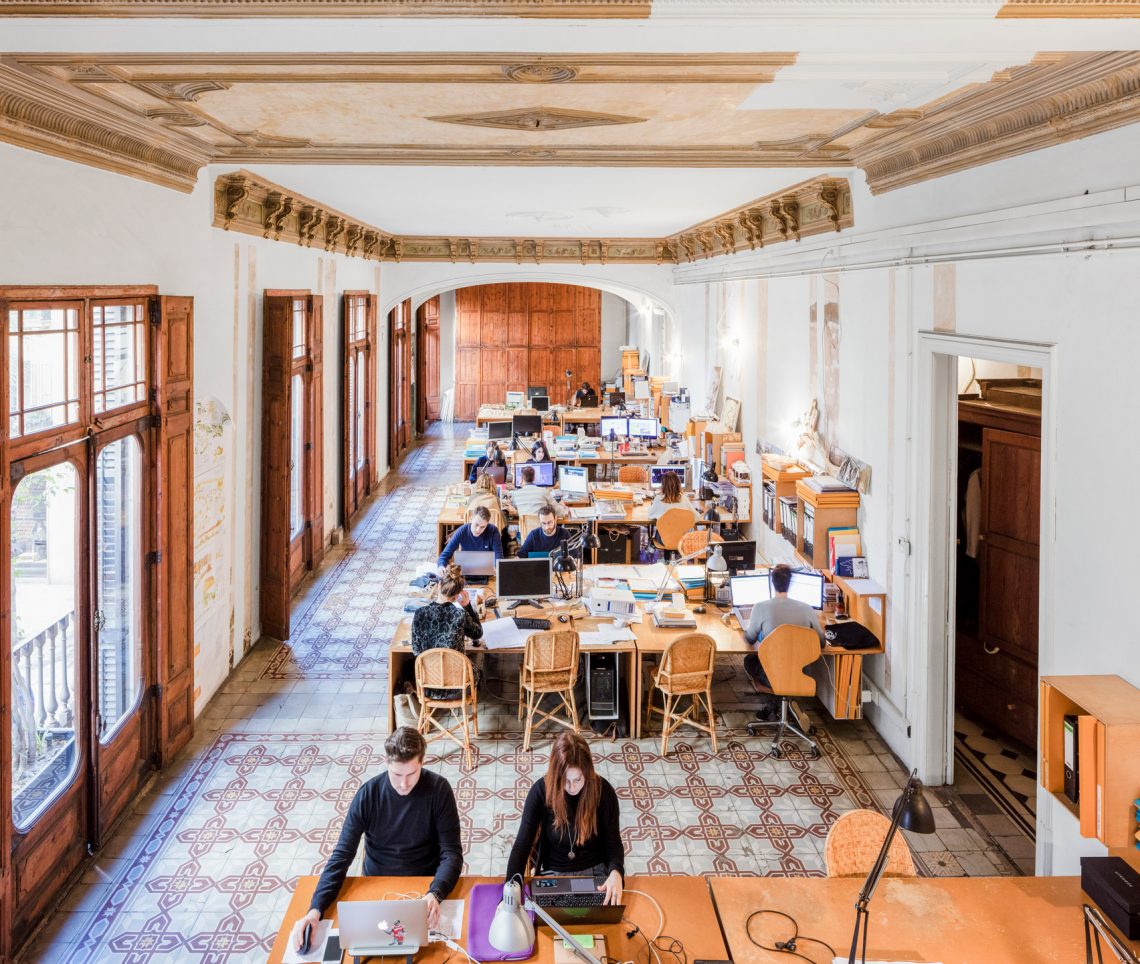 March 1, 2018
Photographer Marc Goodwin visited Barcelona to continue his series on architects' offices around the world.
Goodwin, who heads up architectural photography studio Archmospheres, shot 14 workspaces around the city, including the offices of Ricardo Bofill, Office of Architecture in Barcelona, b720 Fermin Vazquez Arquitectos and EMBT.
"Barcelona has been on my radar for a while because I used to live there during the building boom prior to the 2008 crash," Goodwin told Dezeen.
"I was curious to see what was going on there now, how the greats like Bofill, OAB, B720 and EMBT were doing, and what some of the newer studios looked like. It was also a good excuse to spend some time in a city I will always love."