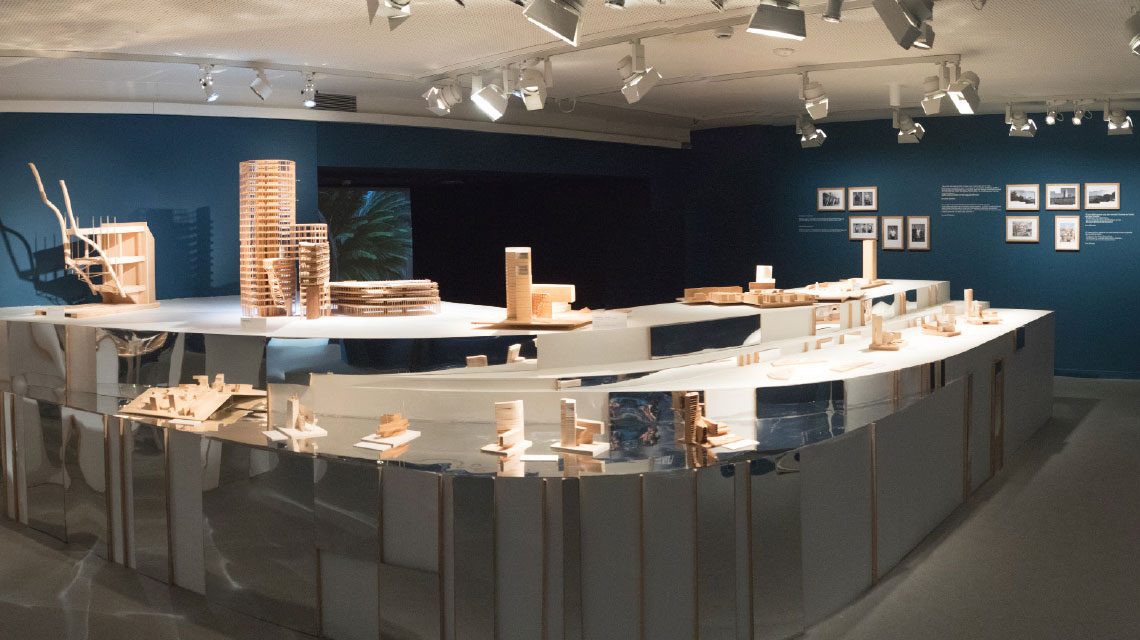 The Gas Museum of the Gas Natural Fenosa Foundation presents the temporary exhibition 'A kaleidoscope in the city'. The exhibition, designed by Benedetta Tagliabue and Miralles Tagliabue EMBT studio, focuses on the head office of Gas Natural Fenosa, as a unique iconic element of the urban profile of Barcelona.
The public will experience the peculiarities of the building, through an exhibition that reinterprets it through its reflections and the layout of its rooms. Thus, they will discover the magnitude and originality of the architectural challenge that the company put into the hands of the Miralles Tagliabue EMBT studio in 1999.
"The singular nature of the Gas Natural Fenosa building and its relationship with the environment make it belong to the family of new buildings that appear in the silhouette of the city," Enric Miralles, 1999.
The temporary exhibition reconstructs the most characteristic volumetric solutions of the building: the flame, the aircraft carrier and the cascade. In addition, museography is complemented by the recreation of the game of glass and mirrors on the facade, which offer a new vision of the city. By means of their reflections, they turn this corporate headquarters into a great kaleidoscope. On the other hand, the transformation of the most sculptural elements of the building serves as a support for displaying sketches, models and other complementary graphic or audiovisual elements.