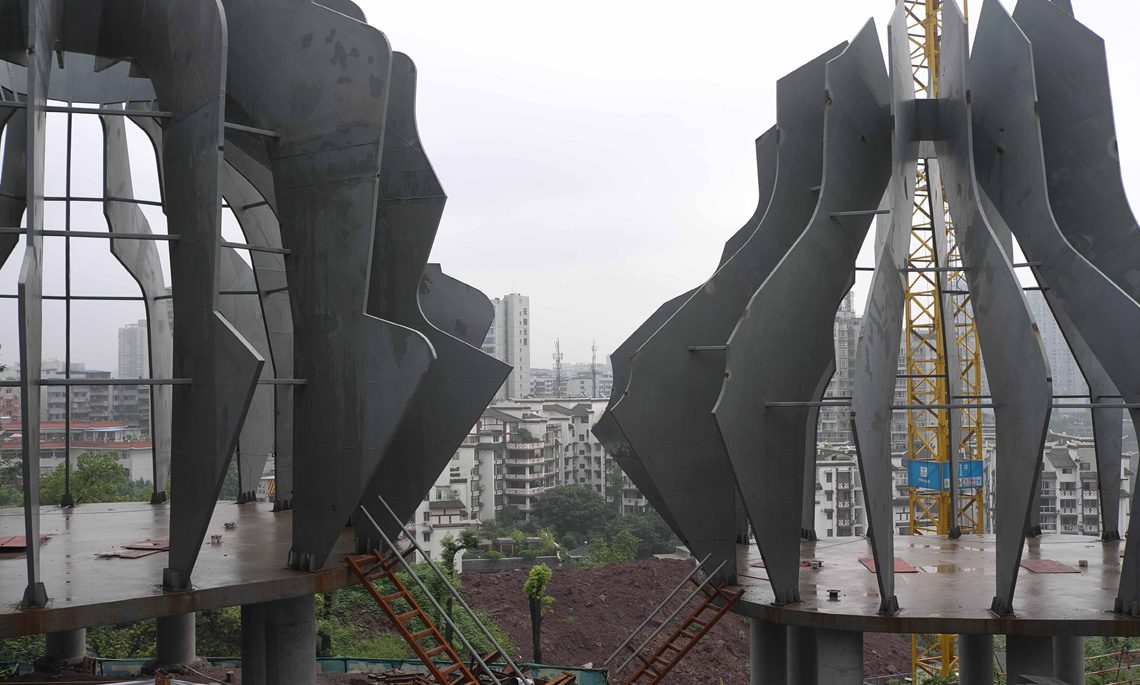 September 9, 2016
The construction of Zhang Daqian museum, a project designed by Benedetta Tagliabue / EMBT, has begun a few months ago in Neijiang, China.
Zhang Daqian was one of the best-known and most prodigious Chinese artists of the 20th century. Originally known as a guohua painter, by the 1960s he was also renowned as a modern impressionist and expressionist painter. 
The design philosophy behind the museum was to integrate the cultural essence of East and West and build expressing the past and the future. The museum should grow from the existing tea house and extend its pavilions over and around a garden that moves topographically on different levels, enclosing some of the old trees within its scheme.