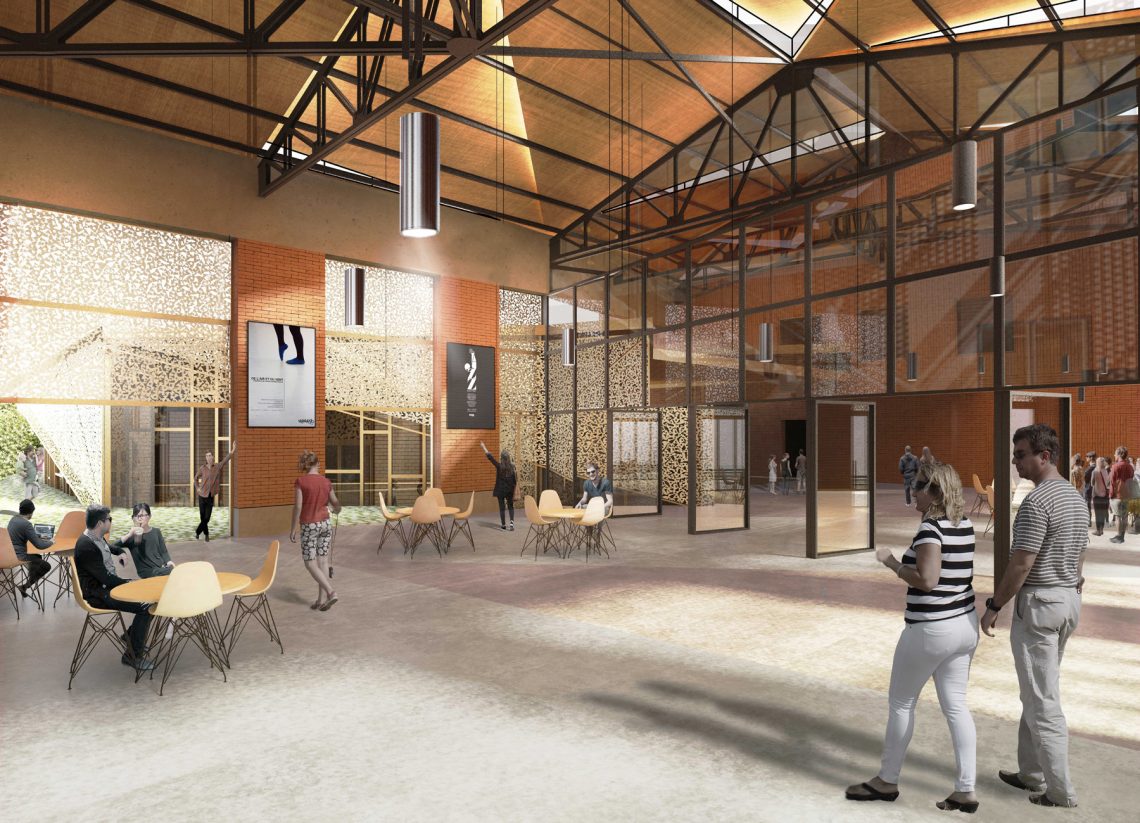 October 23, 2017
Miralles Tagliabue EMBT together with Paris based architecture studio Ilimelgo, have been announced as winners of a two-stage restricted competition for the renovation and extension of the events hall at the City of Romainville in Paris, France.
This competition organized by the Municipality of Romainville, aims to diversify the set of activities provided to its inhabitants and equip the town with a contemporary, flexible space. With an innovative spatial response to the brief and conversion of the building and its exterior surroundings into a vibrant social environment, EMBT + Ilimelgo, were chosen to helm the project.
Start of construction is planned for 2018.