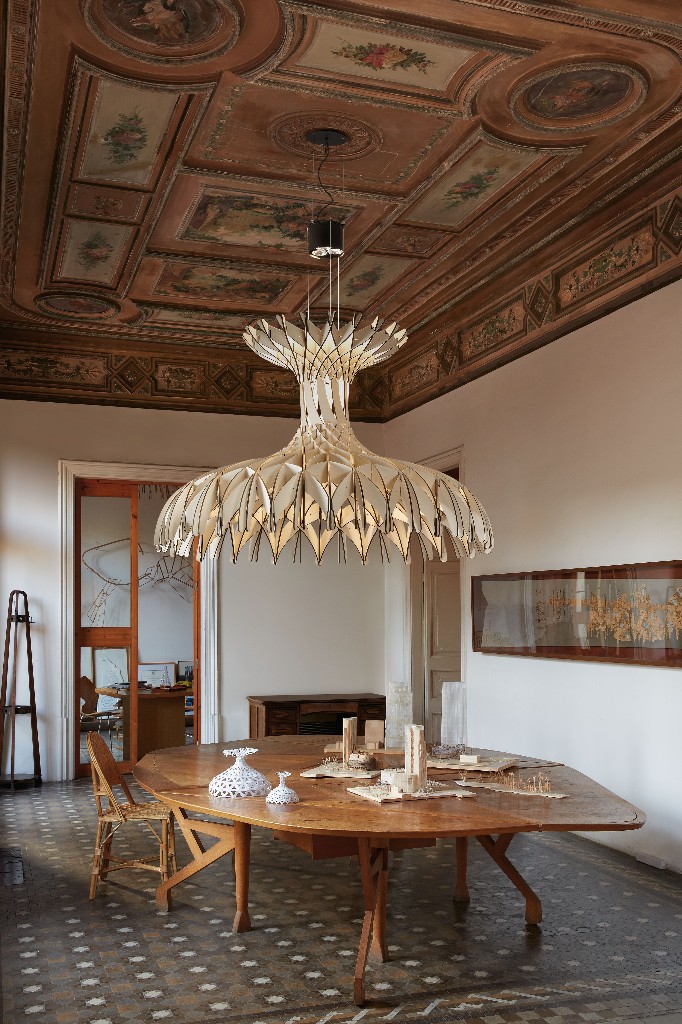 May 11, 2016
Benedetta Tagliabue has designed a new pendant lamp called Dome for the Spanish lighting company Bover.
Dome is a lamp inspired by the domes of the Renaissance.
In a journey through time, and by revisiting the history of architecture, we have observed the Basilica Merc√® in Barcelona, the Pantheon in Rome, the dome Santa Maria del Fiore in Florence and dome of St. George in Venice…
Dome is a new hanging lamp that projects the light and shadows from his wooden pieces. It is also inspired from the domes of the utopian geodesic world of R. Buckminster Fuller, becoming a double dome, towards the sky and towards the land.
The light plays with the complex geometry of Dome, creating innumerable designs of light and shadows, which accompany this lightweight lamp, yet big format.